Simulation von Bildfeldern für Mond / Planeten / Deepsky




Um im Vorfeld einer Aufnahme herauszufinden, mit welchem Equipment ich auch Mond / Planeten in der gewünschten Größe abbilden kann, habe ich meine Software um 2 Schalter erweitert. "Set Planets" und "Set Deepsky". Mit diesen Schaltern kann ich eine sinnvolle Vorauswahl eines Setups treffen welches ich dann durch weitere Parameter-Änderungen wie gewünscht anpassen kann.


Simulation of Field-of-Views for Moon / Planets / Deepsky




In order to find out in advance of an imaging session the best equipment for imaging moon / planets in the desired size, I have extended my software by 2 buttons. "Set Planets" and "Set Deepsky". With these buttons, I can make a meaningful pre-selection of a setup which I can afterwards customize by further parameter changes as desired.
Call "Planets Template"
Example of my Jupiter-Image of Februar 2014 with actual distance and selected parameters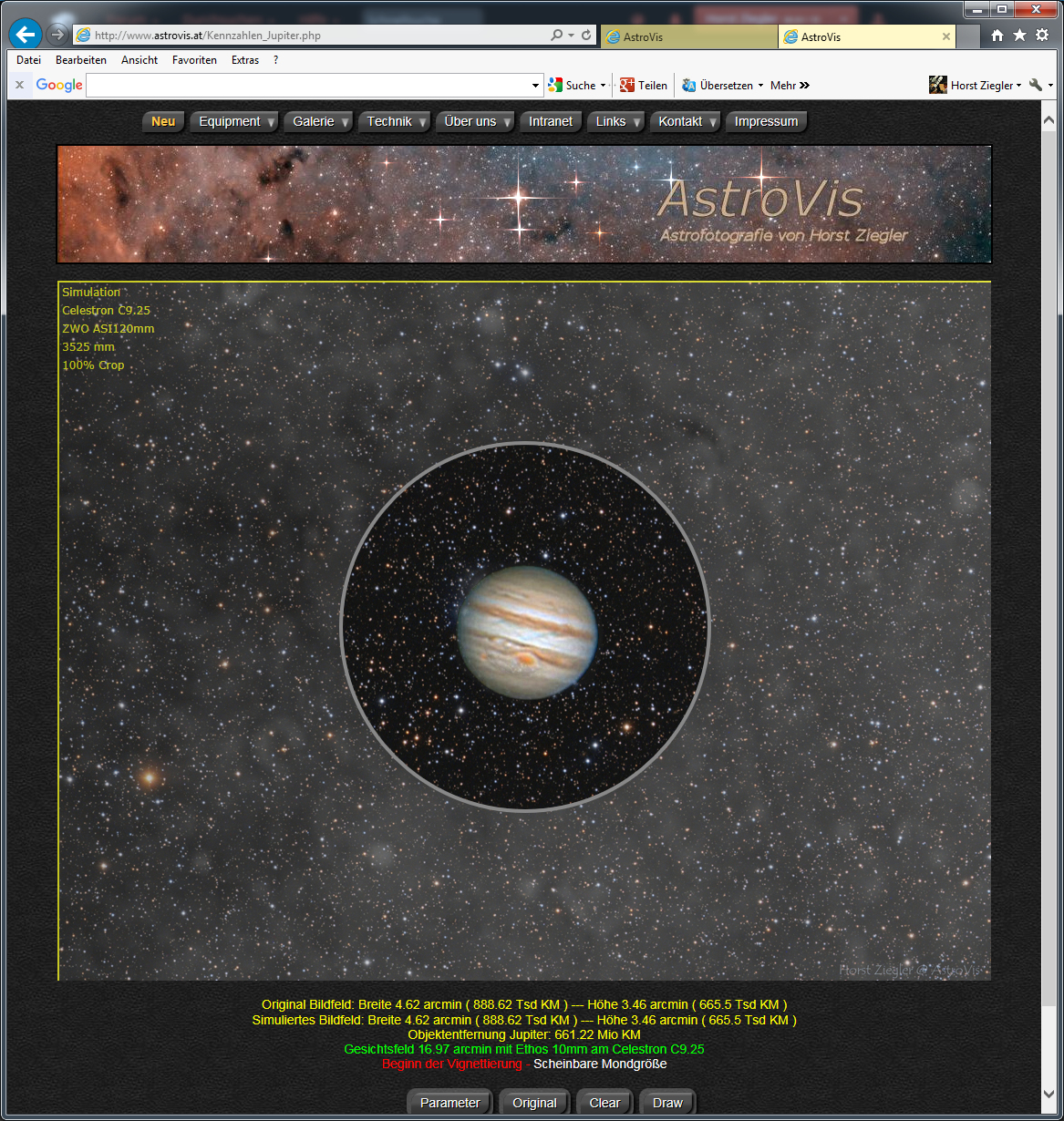 Example of Saturn with midsize distance with same parameters
Example of moon with adapted parameters
Call "Deepsky Template"
Example of my IC1396 - Selection from the gallery
Simulation and display of field of view with eyepiece (green), field of view with telescope/camera (yellow),
Vignetting with telescope/camera/filter (red), apparent moon size in comparison
Original-Setup / Simulated Setup as text in the left corners,
Dimensions of the FoV's and distances below the image
Zoom Variant 1 for details
Zoom Variant 2 for details
Online Documentation
Online Documentation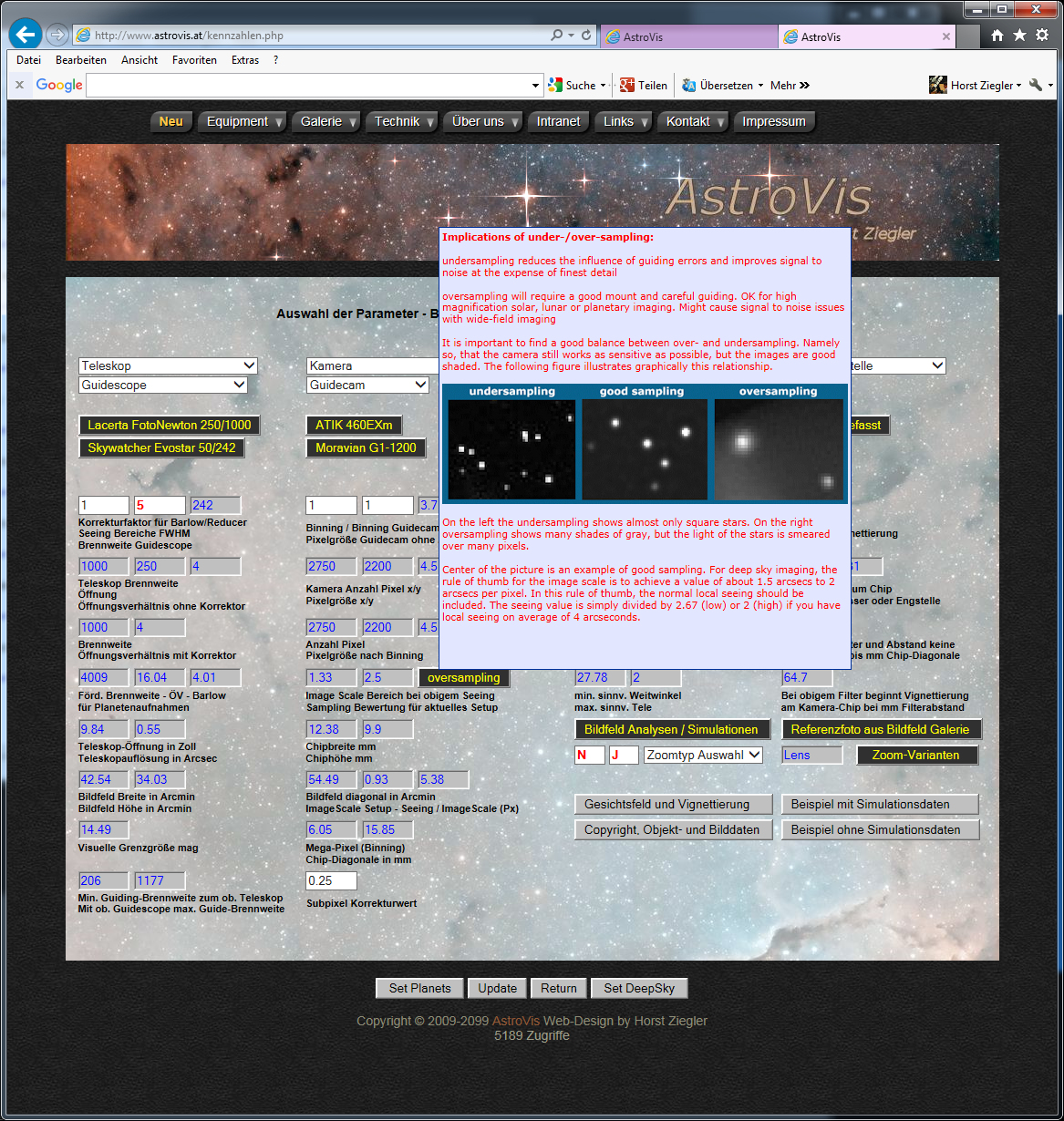 Copyright and link to Original